SMALL MARINE CRANE
HAOYO SMALL MARINE CRANE is specially designed for the davit boat.
Small marine crane is knuckle boom and telescopic for light handling requirements.
HAOYO SMALL MARINE CRANE are light in weight but with variable capacities.

Feedback form contact with us
Related Product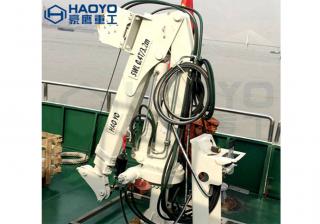 Knuckle Boom Crane
Provides greater lifting and working radius while reducing deck space. All components are ba...