Installation&Commission: Our application engineering service team will work with you closely to transfer the blueprint to a real production line with superior productivity and return on investment.

Operating: When you can predict productivity you will predict your profitability. Our operating service solutions are about optimizing performance, they remove risk from your operations with an extended lifetime. With improved uptime and an increase in both process efficiency, equipment reliability and availability, you can truly count on our partnership throughout the lifecycle of your equipments.

Training: By working with our partners, we've developed a comprehensive portfolio of tailored training courses to help operators and maintenance technicians learn the status of who machine, the skills learned and knowledge gained will help optimize your operation and mitigate risks.

Testing

Delivery

Operating Guiding

Commissioning
Hot Products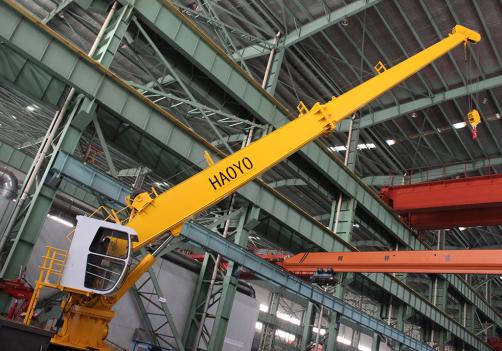 Stiff Boom Crane
Stiff Boom Marine Crane is the most suitable for general cargo handling , and most use in shi...